Keto Italian Chicken Skewers
Keto Italian Chicken Skewers are incredibly easy to make, require only a few ingredients, are healthy and full of flavor. Perfect for lunch, dinner and to add to lunch-boxes.
Keto Italian chicken skewers
Our collection of Keto recipes is growing, as we are huge fans of this eating lifestyle. This homemade, Keto-friendly recipe is a staple in our house. It's quick, it's easy and the best part is that it can be served as is or paired with so many yummy side dishes. We love serving it with Keto Mashed Cauliflower and a light salad on the side.
They are great served with salads, on their own, on top of zucchini noodles or cauliflower rice. The meat gets very tender from marinating for a few hours and soaks in all the fresh and citrusy flavors, becoming juicy and aromatic. It turns out unbelievably juicy and tender, with a delicious aroma from the Italian herbs and lemon.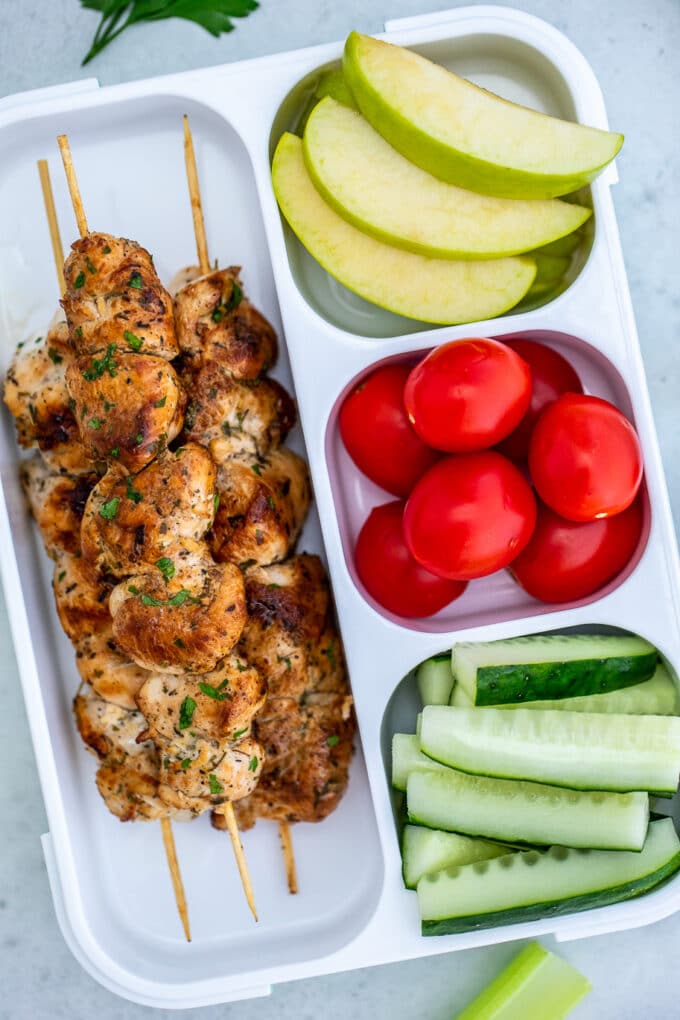 Serves: 6 servings
Prep time: 
10
minutes
Cook time: 
20
minutes
Total time: 
30
mins
Instructions
Clean chicken by running it under cold water, pat dry with paper towels. Cut and discard any fat pieces.
Nutrition information
Calories: 276 Carbohydrates: 2 Protein: 33 Fat: 14 Saturated Fat: 2 Cholesterol: 98 Sodium: 391 Potassium: 624 Fiber: 0 Sugar: 1 Vitamin A: 290 Vitamin C: 14.7 Calcium: 38 Iron: 0.9